Who We Are
It's true what they say: it's all about the people. Chenhall's is a people business. We go beyond being just another "employment staffing agency." We have the expertise and the commitment to be your employment sourcing partner.
Whether you are an applicant looking for a career or a business seeking the best talent, Chenhall's has been moving people from temporary to direct opportunities since its inception.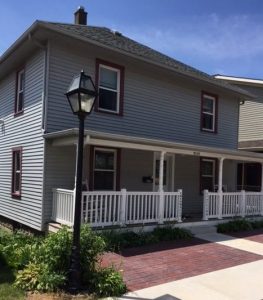 As organizational needs change, Chenhall's is there to help build up the right level of talent to the strategic goals. Our vision for service is simple: have the right person for the right position at the right time. Being a full-service provider allows us to do just that.
Our Foundation
Founded in 1950, Chenhall's quickly grew to become a premiere employment staffing service in the Quad Cities area. As a locally owned company, we have an enduring history of personalized service, innovative staffing solutions, and commitment to the companies and candidates we service.
Our vision is steadfast and our dedication is strong. Our passion for excellence helps us to be poised for success for the future. The foundation for our continued success is our commitment to the companies we serve and the people we place.
From understanding the exact requirements of our employer partners to defining the career goals and skill levels of our candidates, we are able to respond quickly and effectively. We strive to go beyond the current needs and look to what the future may require.
We build the right sourcing solutions for BOTH employers and candidates, whether it's a temporary or direct opportunity. Let us help you achieve your goals. Contact us today.